Education and Training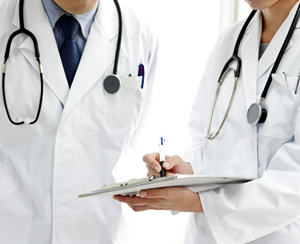 The Functional GI Disorders Program provides multidisciplinary training and education in patient-centered care and clinical and translational research.
Clinical Training
Medical students, medical residents, GI fellows, and dietitian students learn about the management of patients with functional GI and motility disorders while seeing patients with our GI faculty including Drs. Chang, Tillisch and Mayer at the UCLA Digestive Health and Nutrition Clinic. They also have the opportunity to work with our GI dietitian, Nancee Jaffe.
Research Training
Dr. Lin Chang mentors undergraduate students, medical students, residents, GI fellows, post-doctoral scientists, and visiting scientists on a number of research projects.
If you are interested in learning more about clinical or research training, please contact Dr. Lin Chang at (310) 206-0192 or OCNSadmin@mednet.ucla.edu