UCLA CNSR in the News
Dr. Kirsten Tillisch interviewed at Digestive Disease Week 2016
Mindfulness Training Improves IBS Symptoms, Quality of Life
---
---
Radio
---
Videos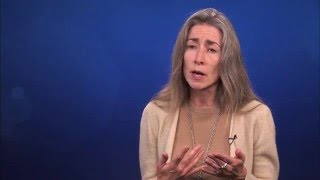 5 tips to keep your gut microbiome healthy (May 18, 2016)
The Mind Gut Microbiome Connection (UCLA, February 2016)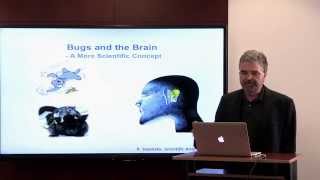 Gut Micbrobiota and the Brain (UCLA, September 2015)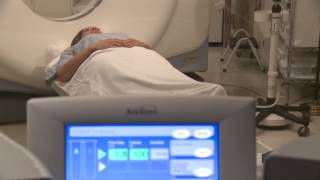 Natural Health Breakthroughs with Brenda Watson: PBS, July 2015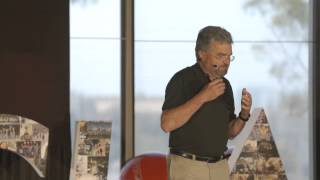 Gut Feelings: Emeran Mayer TEDxUCLA (May 30, 2015) Gut Microbiome (interview with Dr. Kirsten Tillisch and Dr. Emeran Mayer)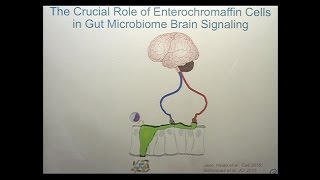 The Microbiome Mind and Brain Interactions (December10, 2015)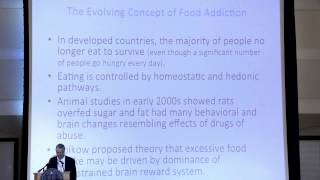 19th Annual UCLA Health Care Symposium: UCLA, February 2015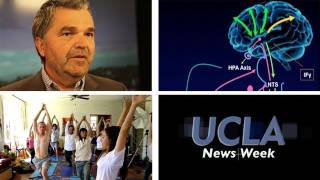 The mind-brain-body connection (June 15, 2011)
5 tips to keep your gut microbiome healthy (May 18, 2016)

UCLA Health Newsroom. Kirsten Tillisch, M.D., an associate professor of medicine at the David Geffen School of Medicine at UCLA, explains how the microbiome in the gut takes care of us – and how we can take care of it. Tillisch is a pioneer in the study of microbe-gut-brain interactions, and is currently focusing on the role of mind-body interventions such as hypnotherapy, acupuncture, and mindfulness-based stress reduction for

The Mind Gut Microbiome Connection (UCLA, February 2016)

Gut Micbrobiota and the Brain (UCLA, September 2015)

Natural Health Breakthroughs with Brenda Watson: PBS, July 2015

Emeran Mayer interviewed on PBS show \"Natural Health Breakthroughs with Brenda Watson"

Gut Feelings: Emeran Mayer TEDxUCLA (May 30, 2015)

Emeran Mayer provides us with a talk that will take us on a deep dive of science and researched observation concerning the gut.

Gut Microbiome (interview with Dr. Kirsten Tillisch and Dr. Emeran Mayer)

The Microbiome Mind and Brain Interactions (December10, 2015)

2015 UCSF Center for Obesity Assessment, Study and Treatment (COAST)/SSEW Symposium – Gut Feelings: The Microbiome, the Mind, and Metabolic Health

19th Annual UCLA Health Care Symposium: UCLA, February 2015

"A Gut Reaction to Obesity: The Impact of Diet, the Microbiome, and the Environment" We are at the confluence of three daunting yet exciting trends in the realm of food and health: a dramatic shift in our health care system which has moved away from curing acute illnesses to managing chronic ones; a problematic obesity epidemic created in part by perverse economic incentives and a lack of consumer awareness regarding what we eat; and an explosion of scholarly interest in the gut microbiome, the intestinal bacteria in each of us that represent an unexplored frontier in medicine and basic science. Recognizing that these three trends are both important and interconnected, the topic for the 2015 Health Care Symposium is "A Gut Reaction to Obesity: The Impact of Diet, the Microbiome, and the Environment."

The mind-brain-body connection (June 15, 2011)

UCLA Newsroom: A new endowment means investigators at UCLA\'s Oppenheimer Family Center for Neurobiology of Stress will be able to explore mind-brain-body interactions in several stress-sensitive conditions. Among those are persistent pain disorders such as irritable bowel syndrome, interstitial cystitis, obesity, inflammatory diseases of the liver and intestine and chronic cardiovascular disorders.
"Brain Scan Database Aims to Accelerate Chronic Pain Research"
Voice of America (November 6, 2013)
---
Related News
"Gut Feelings:  Probiotics and Mental Health"
NutritionFacts.org
"The Second Brain in Our Stomachs"
BBC News
July 10, 2012
"The New Microbiota & Probiotics Paradigm: From Mechanisms to Clinical Applications"
Harvard Medical School, Division of Nutrition Dinner Symposium
May 21, 2012